______________________________________________________________________________________________
59th Annual Tour of Homes | Glendale CA | December 2016
The wonderful folks at Hoover High School PTA were kind enough to include the home of JP Weaver founder Lenna Tyler Kast in their annual "Tour of Homes" publication.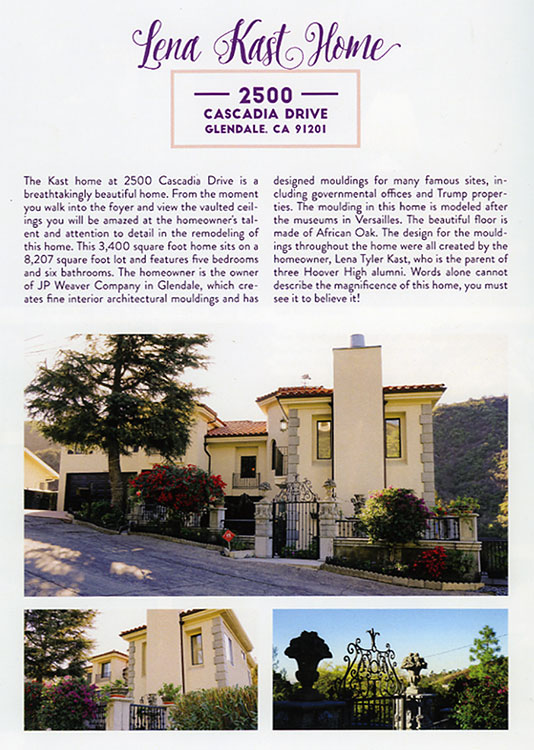 Featured amongst such venerable architectural gems such as the Brand Library and the annex "Doctor's House", Mrs. Kast's home was beautifully photographed by the Hoover High staff and included prominently in the centerfold.
Mrs. Kast was thrilled for the inclusion in the edition and regaled the visiting Hoover staff with anecdotes of her three (now grown) children; all Hoover High alumni, including current JP Weaver president Rob Tyler. Thanks again to the fabulous staff at Hoover High PTA!