______________________________________________________________________________________________
Re-creation of a Period Chandelier from famous French Opera House | Leo Dowell Designs | Charlotte, NC
One doesn't need to venture far into the charming city of Charlotte NC to discover its venerable ties to an elegant and regal European elan in much of the city's beautiful buildings. Named after King George III's wife Queen Charlotte of Mecklenburg-Strelitz, the "Queen City" is an American treasure of architectural style inspired from Castles and Manors from the other side of the Atlantic.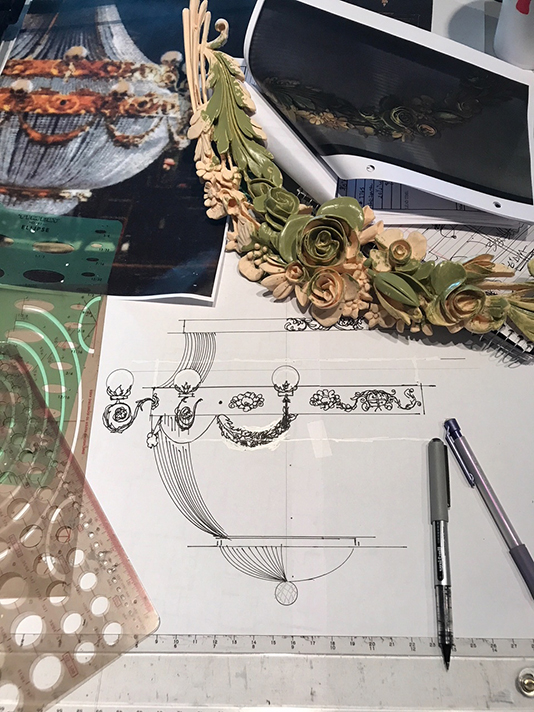 One Charlotte resident who has always held a particular connection and appreciation of this design style is Leo Dowell of the eponymous "Leo Dowell Designs": an internationally acclaimed designer specializing in interior and exterior designs requiring authentic French, Italian and English details for today's life style.
A particular client approached Leo with a design challenge for her private residence that resembled something of a Gothic castle. Upon entering, Leo was struck instantly by the lack of a chandelier in the entry. The client was flustered as anything appropriate that could be purchased in France would run into seven figures, and was ergo unaffordable. The client did however want very much a fixture similar to the Opera House in Paris made famous by "The Phantom of the Opera". Leo proposed a solution. He would design and create the chandelier from scratch.
Leo went to work at once on the design which was instantly approved. From there he began fabrication. He wanted a light substrate so he opted for aluminum and reached out to JP Weaver Company, as he often does, for the intricate botanical ornamentation for the fixture's surface. The deep cut relief and magnificent detail of JP Weaver's ornament is something Leo continually depends on and employs on many of his designs.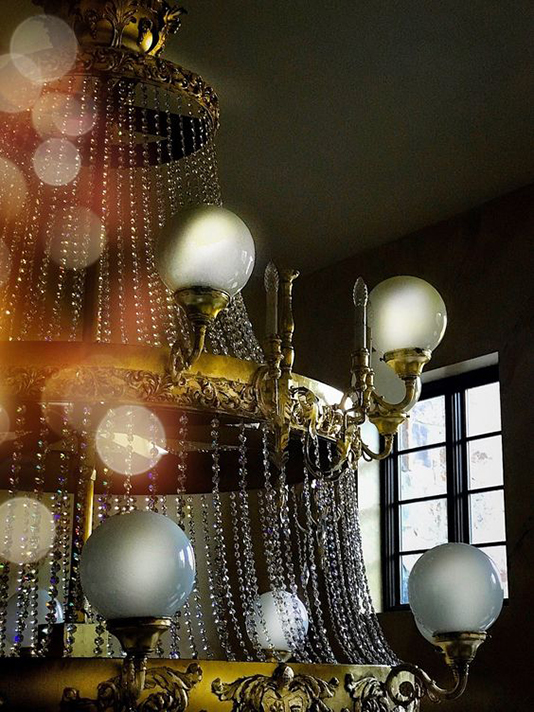 The result is a superb replication of one of the finer treasures from France; due in no small part to Leo's magnificent finishes, wonderful design and relationship with the JP Weaver Company. Please click on the link below to visit Leo's website to view more of his exquisite work.